Shocks or shock absorbers on trucks provide better control, performance, and stability while driving.
It is part of the truck's suspension system that lessens the vibrations caused when driving on uneven or rocky terrains.
Because of its importance, truckers should invest in good quality shocks for better and safer maneuvering.
This article discusses the best shocks you can use for Freightliner trucks.
Here are the Best Shocks for Freightliner:
The best shocks for Freightliner trucks include Monroe Magnum and Gabriel shocks. These shock manufacturers offer long-lasting, high-quality shocks that can be selected based on the truck model and the terrain it drives in. Other reputable shocks include Sachs, Bilstein, Road King, Fox, and Koni.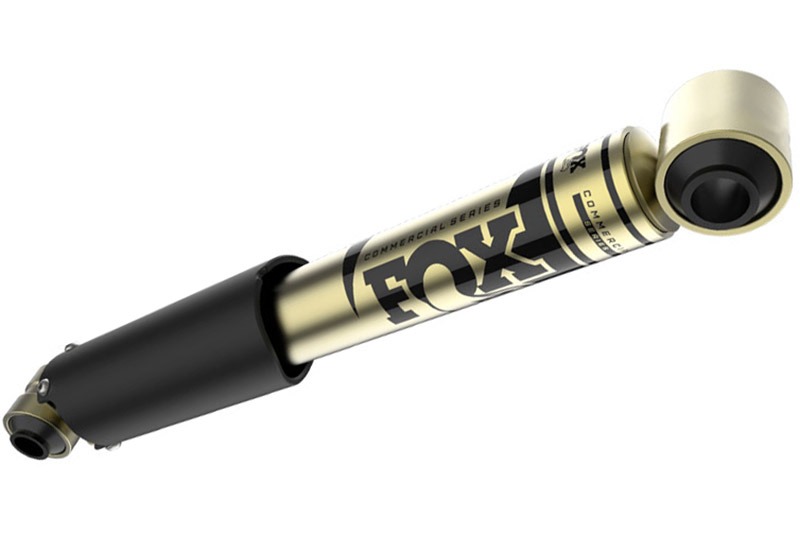 Sachs Shocks Freightliner
Many truckers know Sachs as a good-quality shock for Freightliner trucks as it directly manufactures it for the company.
Aside from shock absorbers, this brand also supplies other parts, such as clutches and dampening products for commercial vehicles.
Summary of Sachs Shocks for Freightliner
Sachs is a lightweight aluminum shock absorber. It may seem light at a glance, but it has unique features to make it durable.
To guarantee strength, the walls of its reservoir tube can vary in thickness for it to take on higher loads, while the areas of the shock absorber have thinner walls to lighten the weight.
Aside from shock absorbers, Sachs also utilizes suspension struts with a lightweight design.
Pros & Cons
When using Sachs absorbers, you can experience its integrated features to ease pedal effort, increase clutch life, and lessen torsional vibrations.
It also claims to offer you the softest damper rates to prevent more damaging vibrations on the torque from the drivetrain.
Aside from the features, it is also easier to find the shock that will fit your Freightliner truck since Sachs is also under the same company.
However, there are several issues of low-quality and defective Sachs shocks on the market. Thus, it is better to ask Freightliner direct suppliers or manufacturers.
Bilstein Shocks Freightliner
The Bilstein shocks help trucks, and other vehicles improve maneuverability and performance on the road without compromising comfort and safety.
Summary of Bilstein Shocks for Freightliner
The Bilstein B6 4600 Series can work well in Freightliner trucks with standard suspension single rear wheel models.
Unlike other shocks used for Freightliners, the Bilstein offers suspension parts with superior control.
It also utilizes a unique, digressive piston and is velocity-sensitive, quickly reacting to changing road conditions and providing consistent performance.
Pros & Cons
Using Bilstein shocks for your Freightliner will let you experience instant reaction in sudden road conditions. Thus, you can reduce the harmful effects of frequent bumping due to rough or rocky roads.
However, if you often drive on rocky terrains, you may encounter problems using Bilstein as your shock absorber, such as leakage.
Road King Shocks Freightliner
Road King Shocks offers better comfort, control, and stability for Class 8 trucks. Thus, you can guarantee it can work well for your truck.
Summary of Road King Shocks for Freightliner
Road King Shocks offer a force control of up to 4,000 lbs. That way, it can lessen the motions of your truck's body, wheel, and axles resulting in a more comfortable ride and better maneuverability.
Pros & Cons
Some truckers consider Road King Shocks as a good item when you want to rebuild or upgrade your vehicle. It works well and is durable. It can also take about 450,000 miles and still works fine.
In most instances, especially when you often drive on more challenging roads, you may experience the downside of using Road King Shocks. It is none other than leakage issues. 
Thus, paying up to $2,000 for this shock is something most truckers do not recommend and prefer other brands that also work well with Freightliner trucks.
Gabriel Shocks Freightliner
Gabriel is one of the market's most popular and top-quality suspension component producers. 
Their lineup of struts and shocks is among the most advanced on the market. They never fail to keep up with the expanding and innovating vehicle technology.
The brand continues to develop high-performance shock and struts for American-made vehicles such as Freightliner.
Summary of Gabriel Shocks for Freightliner
Gabriel shocks work well with trucks with tow trailers and oversized cargo, ideal for heavy-duty Freightliner truck models.
It has fully-adjustable air shocks that inflate like tires to give you a smooth-sailing ride and better handling.
Pros & Cons
Gabriel shocks have advanced technology to deliver the best driving performance, increase response, improve handling, and give more stable control.
However, buying one without enough knowledge and experience regarding shock absorbers suitable for your truck can lead to the wrong installment and is incompatible with the steers and drives.
Fox Shocks Freightliner
If you want to add high-quality premium shocks for your Freightliner truck, you can try Fox shocks.
They offer compatible shocks with almost every popular Freightliner model, such as the Cascadia, Colombia, Coronado, FLC, FLD, M2, etc.
Summary of Fox Shocks for Freightliner
Fox Shocks offer long-lasting and durable shocks for your Freightliner truck.
Most truckers tend to replace their built-in or factory shocks after reaching 30,000 miles, and one of their replacement options is the Fox Shocks.
These shocks can typically last 6 to 7 times longer than the warranty stipulates.
Pros & Cons
The best part of choosing Fox Shocks is that it offers a wide range of shocks and replacements for your Freightliner truck.
It is more convenient and guarantees you avoid incompatibility, one of the truckers' most common mistakes when they want to replace or upgrade their shocks.
Monroe Magnum Shocks Freightliner
Monroe Magnum is one of the best and most reliable heavy-duty truck shock absorbers among truckers.
They offer a total steering and suspension solution for every kind of vehicle. Aside from shock absorbers, they also have coil springs, gas springs, mounting and protection kits, spheres, etc. 
Summary of Monroe Magnum Shocks for Freightliner
The main goal of Monroe Magnum is to make your job easier as a driver.
Thus, they engineered their axle shocks with excellent specifications such as a double-acting valving system, safe handling features, wear resistance, and high-temperature resistance.
Pros & Cons
Like Fox Shocks, Monroe Magnum offers more shocks compatible with almost every Freightliner model.
With it, you can get a noticeable smooth ride. It can also last for an average of two years, depending on your usage.
Koni Shocks for Freightliner
Koni Shocks is also one of the good options when it comes to the suspension system of your Freightliner truck.
It claims to offer you a comfortable ride, ideal for long-distance drives.
Summary of Koni Shocks for Freightliner
Koni features a Frequency Selective Damper (FSD), a special filtering valve, to only selected vehicles. It is the one that provides a smooth ride as you control swaying and pitching when driving.
You can choose among the best shockers in Koni, such as the Adjustable Koni Red, Koni FSD Gold, and the new Koni EVO 99 Adjustable. You can ensure better performance for your truck regardless of which you pick.
Pros & Cons
With the Koni Shocks, you can experience the best ride control for your truck. It can get stiff sometimes, but you can notice how it can reduce the bounce and rebounds when driving on bumpy roads.
Freightliner OEM Shocks
Many truckers may still prefer Freightliner OEM or original equipment manufacturer shocks as they are more suitable and offer better performance than aftermarket shocks and suspension system equipment.
But how good are they really, and how long can they last before you can replace them with a new one?
Are OEM Shocks Good, and How Long Do They Last?
Shocks start to wear out as you reach 50,000 to 100,000 miles. It may become shorter if you often drive on rough roads.
To maintain the performance of your truck, it is your responsibility to look for the best quality shocks out there.
However, it takes trial and error before you find out which performs the same way as the OEM shocks.
As many truckers prefer, OEM shocks are still the best option since they offer you the best value for money.
An OEM shock can last about two to three times at a lower price than other shocks and struts available in the market.
Best Shocks for Freightliner Cascadia
Cascadia is the most potent and popular Freightliner truck considered by many truckers. Thus, it only deserves the best shocks to catch up with its fantastic performance.
Here are the best selections for Freightliner Cascadia shocks:
Best Shocks for Freightliner Columbia
Here are the best options if you plan to replace the shocks of your Freightliner Columbia:
Best Shocks for Freightliner M2
The Freightliner M2 also has the best shocks you can choose from for replacement or upgrade.
Best Shocks for Freightliner FLD120
Do you drive a Freightliner FLD120? Here are the best shocks you can buy to improve the performance of your truck: