There are tons of classifications of renovation that we can do with our home. 
It can be a garden renovation or restoration. Or it can be a drainage fix-up or just an entire renovation that will include wood or cement. 
In that case, looking for the best supplier and where to find them is a must on your checklist. 
It will be our pleasure to be your map in locating the most popular renovation and construction materials.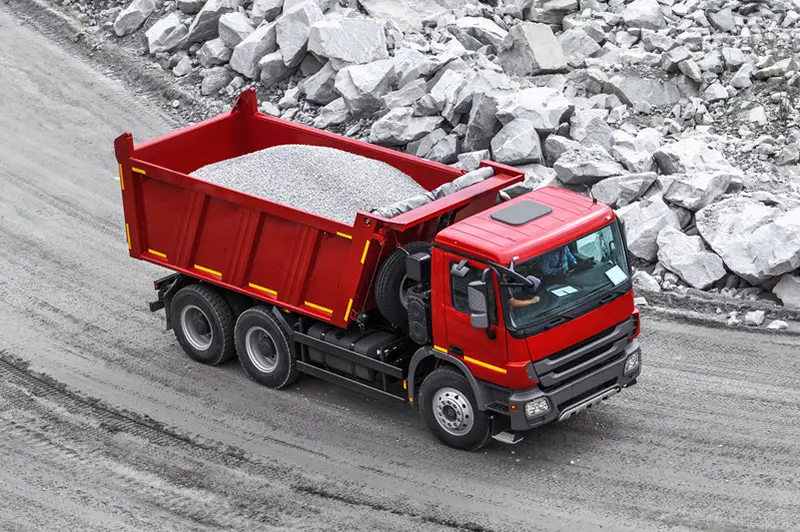 Where can I Buy a Truckload of Dirt?
You will need dirt to fix damaged pastures and areas where you will need to be extremely flat. If you are looking for a truckload of them, you can look at Chev's Trucking & Topsoil, Charleston Landscape Supplies, Circle M, and GLM Landscape Supply. 
The pricing stated in the table is the cheapest or economy-grade dirt of each store. If you prefer premium quality dirt, you can check each website's pricing. 
Delivery rates start at $75 and will vary depending on your location. The farthest you are from the store, the higher the delivery charge will be. In addition, they may include state tax and other fees in the final total.
You will also notice that the pricing is at cubic yards. Usually, 1.48 cubic yards is equivalent to 1 ton. Also, most stores set pricing at cubic per yard instead of tons, so don't be confused. 
Where can I Buy a Truckload of Sand?
Sand is needed in construction projects, especially if you mix it with cement. If you use it for a significant construction project, purchasing in truckloads is better than in a pack of bags.
You can choose from Acme Sand & Gravel, Midland Sand Company LLC., and Aldridge Trucking.
The delivery price for sand differs from dirt. To be precise, one store, Acme Sand & Gravel, charges delivery costs based on mileage from the store. It ranges from $49 to $149 for 1 to 35 miles. 
For 36 miles and up, it will be $99 per hour round trip. Also, Acme provides free delivery for 10 tons of truckloads within 10 miles. 
Other stores have a different range of delivery fees but are within Acme's range. State tax and additional costs are not yet included. 
Where can I Buy a Truckload of Topsoil?
If you need something to fill in your lawn holes or fill up raised beds, you need topsoil. Topsoil is basically for lawn care and gardening.
A truckload of it is available at Eshbach Mulch Products, Clear Fork Materials, and Evans Landscaping. They will provide what you need.
The delivery rate of Eshbach depends on how far you are by minutes from their location. It will range from around $26.50 to $125.50. Also, it depends on the zone provided by them. 
Where can I Buy a Truckload of Compost?
If you aim to increase your soil health for your lawn, you will need compost for that. You can request a quote from Rogue Compost, Kansas City Composting, and Tuthill Farms & Composting, Inc.
These stores can also process unique mixes upon request and offer affordable prices.
For delivery rates, they prefer being contacted so that they can assess the distance from their location to yours. 
Also, Tuthill Farm & Composting Inc has a partner delivery service in which the details are posted on their website in the pricing section. 
Where can I Buy a Truckload of Mulch?
Mulch helps a lot in keeping weeds out of your garden. It is shredded wood aged in storage to ensure it will end up as hummus.
If you have a vast garden at home, a truckload of mulch is necessary. You can reach out to Ken Mulch, Nature's Earth Products, and Buy Mulch Direct for details. 
If you are new to landscaping supplies, mulch looks like a pile of shredded woods used in flower pots. 
They vary in color and the products used—some used straw, wood, or pine. You can also ask them directly what kind of mulch you want. 
Where can I Buy a Truckload of Gravel?
Gravel is not only used in construction projects but in landscaping too. It is used to cover the soil to avoid weeds and create a better solid base in your garden.
You can ask Leigh Hanson Heidelburg Cement Group, David Fenske Sand & Gravel LLC, and Calportland for the best deals for a truckload of gravel. 
Gravel is widely used in all parts of the world. 
Aside from keeping the weeds out of your lawn or creating a great base, it also provides a good yard during the wet season—the wet season results in muddy soil or many puddles on your lawn. 
With a layer of gravel around, it can be a good stepping stone to avoid too much dirt on your footsteps. 
Where can I Buy a Truckload of Water?
Sometimes the water supply in your area does not suffice your needs. It can be for your swimming pool or your tanks to fill in.
Also, drought can be a factor for you to avail of this service. If that is the case, you can reach out to HLM water for their assistance. 
| | | |
| --- | --- | --- |
| Store | Where in the US | Price per Truckload |
| HLM Water  | 4000 North state street unit BUkiah, CA 95482 | $150 to $300 |
Companies like HLM water provide water delivery in truckloads across the USA. They are located in California, with Healdsburg, Ukiah, and Napa locations. 
For delivery details, they prefer being contacted to make sure they provide you with the correct information. 
Also, they will provide all the other fees like state tax (for your area) and additional charges involved. 
Where can I Buy a Truckload of Firewood?
Firewood is needed for personal use; let us say you have a barbecue restaurant. Also, if you want to have dinner by the pool at your place and you want to light that pit.
In that sense, you can ask Urban Firewood Company and Boston Firewood for your firewood needs.
The delivery rates start at $90 and will increase depending on your location. Depending on your preference, you can request a combination of firewoods or have a solid set.
Before ordering online, these stores will love it if you call them first. Some of them are understaffed, and the delivery and inventory might have problems.
Also, some firewoods are at a limit, so keeping in touch is great to avoid any issues.