Allstate is a promising insurance company not only for commercial truck operators but for all types of commercial business in general. Thus, whether you own a truck, limo, or van to operate your business, Allstate got you covered.
As one of the world's largest commercial insurers, Allstate provides policies to protect your future, people, and property with their standard and customizable coverage.
If you're shopping for commercial truck insurance, read more to find out if Allstate is the right company for your business.
Here's a short summary of whether Allstate offers commercial truck insurance:
Allstate offers commercial truck insurance to all fleets regardless of age and size. The basic policy for truck owner-operators is liabilities, comprehensive coverage, medical payments, collision coverage and personal injury protection. They also have many add-ons and discount offers to make use of.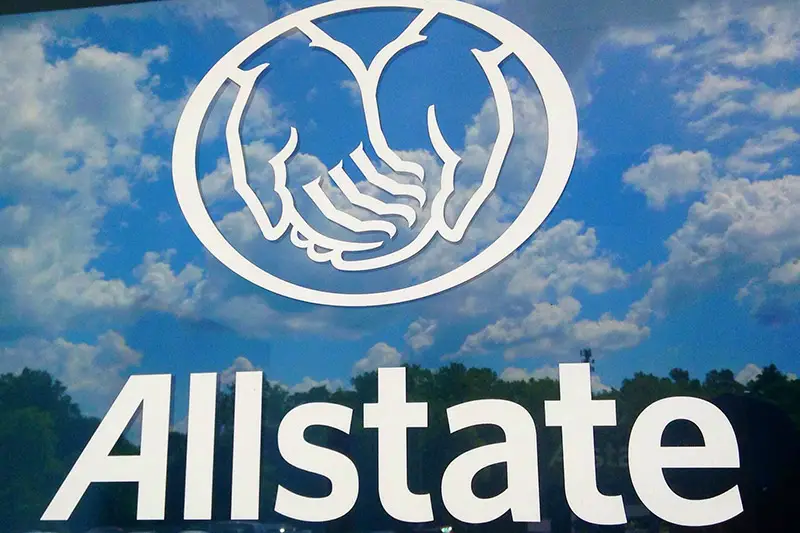 Who is Allstate, and How Long have they been in business?
Allstate is the 5th largest insurance provider across the United States. They are known for their tagline, "You're in good hands."
Allstate has become a staple insurance company since 1950, but its history can be traced back to 1931 when General Robert Wood founded it.
For over nine decades, Allstate has been providing commercial truck policies and home, life, and auto insurance. The company has more than 12,000 insurance agents to serve its customers across the United States of America. 
With its headquarter located in Northbrook, Illinois, the company is either second or fourth as top insurance in the U.S. in terms of premiums.
What Types of Commercial Trucks does Allstate Offer Insurance for?
Allstate offers commercial truck insurance to all types of fleets regardless of size. May it be new, old, or a leased truck, they will cover all your business insurance needs.
The most common customers of Allstate are owner-operators who would like to insure their tow trucks, logs, flatbed freight, hauler, and agricultural trucks.
The company can also insure cargo liabilities should they be affected during regular operations.  This type of coverage is also applicable if you or the driver of your truck is the one who damaged another's cargo and vehicle.
What Types of Coverage on your Commercial Truck does Allstate Offer?
Allstate offers basic commercial truck policies: auto liability coverage, comprehensive coverage, medical payments, collision coverage, and personal injury protection.
Depending on the state, you may already have some of these coverages because most of them are mandatory. Understanding the insurance required by your state and what it covers will help you find the right coverage for your specific needs.
Auto Liability Coverage: This Coverage is typically mandatory in all states. It has two components: Property damage liability (best for vehicle and cargo) and bodily injury liability.
Comprehensive Coverage: insures the truck from theft, vandalism, fire, or hail. This will also cover when the peril insured by the policy happens.
Medical Payments: This will ensure drivers and passengers of the truck should an accident happen. It covers medical expenses such as x-rays, surgery, hospital visit, and more.
Collision Coverage: This will cover your truck that collides with another vehicle, fence, or any object. It will either repair or replace the truck, depending on the policy.
Personal Injury Protection: This Coverage is pretty similar to medical payments coverage. But it will further insure the insured of post accident costs such as lost income (wages), child care, and more.
Other coverage that you can combine with your primary policy are the following:
Gap coverage
New Car replacement coverage
Transportation expense/Rental reimbursement
Sound system coverage
Towing and labor cost coverage
What does Allstate Pay for on your Commercial Truck Insurance?
In general, Allstate commercial truck insurance insures the policyholder from damages and liabilities.
Damages may include all the money you have lost from an accident or other financial losses as a result of the insured event. On the other hand, Liabilities are the costs of your legal responsibility toward other people.
How do Allstate Premiums Compare to other Commercial Truck Insurances?
Allstate is on the expensive side in terms of premium costs. They offer higher premiums than the average national rates in the U.S.
Their premium cost difference with other insurance providers is somewhere between $131 to $247. However, you can always have saved from your overall costs from benefiting from their discount selection and other perks.
The cost of your premium also varies depending on the coverage you have chosen.
Is Allstate Good at Paying Commercial Truck Insurance Claims? 
Allstate does well in handling the claims of its customers. 
They have the policy to give each customer a 6-month credit should the latter is unsatisfied with how the company handles their claims.
In a survey, Allstate ranked sixth over nine candidates for the Best Claims Handling, beating out Progressive, Travelers, and American Family. Allstate also entertains insurance claims filed through its website. 
This is a great feature considering that many insurance companies require the insurance agent when filing claims.
However, there is no such thing as perfect. While customers are overall satisfied, some have issues in the company. Most policyholders' issues include handling of claims and high premium prices.
What is Allstate's Claim Settlement Ratio?
According to NAIC, the company has an average settlement ratio compared to the national rate in 2020 when the COVID-19 pandemic began to happen.
Allstate's 2021 settlement ratio is 3% higher than the 2020 performance. This is good news for Allstate and its customers because the company is recovering from the pandemic, and their claims are now better handled.
How Long does Allstate Take to Settle a Claim?
There is no exact duration on how long one can settle a claim at Allstate. The settlement process varies depending on the veracity of the claim.
If the claim is not a severe case, it will typically be resolved within a few months.
However, if the claim involves life and death and negligence of the insured, it may take around two years. The reason is that Allstate has to ensure that all insurance claims are valid.
There are a lot of instances where the accident is done intentionally to defraud the insurance provider, Hence, insurance companies take time to investigate the validity of each claim.
What Add-ons does Allstate Offer for Commercial Truck Insurance?
Allstate will also allow you to customize your policy. That said, you can benefit from some add-ons on top of your basic coverage.
The company's insurance agents will help you understand what the add-ons cover and how they will help you in your business or your future.
Allstate Extended Vehicle Care
Deductible Rewards
Accident Forgiveness
New Car Replacement
Safe Driving Bonus
Are there Discounts or Cashback that Allstate Offers?
Allstate has higher premiums costs than the average, but you can use their discount selection to save from the high fees.
That said, the price you invest in Allstate would depend on your needs and the discounts that you are qualified for. Here are Allstate's discount offers that you can avail for your commercial truck insurance policy:
Multi-policy discount
Anti-lock brake discount
Anti-theft discount
Early Signing discount
Responsible payer discount
New auto discount
Auto-pay discount
Paperless discount
Safe Driving Bonus discount
Pay in full discount
Do Allstate Premiums Change with Driving Habits?
Depending on the driver's driving habit, Allstate may offer a low premium rate for drivers with no bad driving records a high premium rate for those who already have bad record/s.
Allstate may also disqualify potential customers for their insurance applications because of bad driving records.
Should the driver defraud Allstate by stating that they have good driving records, the company may return the premiums paid and disapprove of its claim.
Moreover, all Allstate auto policyholders will receive a cash bonus through their Safe Driving Bonus Program should they have good driving records during the entire insurance period. 
What do Customer Reviews say on Allstate Insurance?
All in all, Allstate has outstanding ratings and reviews from its customers. 
Their auto insurance programs, which are the source of their commercial truck insurance, ranked well in the 2020 J.D. Power Study, alongside Geico and State Farm.
In the said study, Allstate got 829 over 1000 points from the respondents of J.D.'s study. Out of 23 auto insurance candidates in the survey, Allstate ranked sixth.
Moreover, they are ranked as the best auto insurance company in Florida, USA.  The Better Business Bureau and AM Best likewise give this company an A+ or superior rating, indicating their excellent financial strength.
Despite their success, the company still receives many complaints from their customers. In 2020, they had almost 500 numbers of complaints. 
Some complaints include poor customer reviews, insurance claims, and prices. However, these problems resulted from the pandemic where all businesses were affected.