Every truck driver needs to keep a close record of where they have been, the loads they've picked up and delivered, as well as their authorization paperwork. 
The bookkeeping can be a little overwhelming at times, but this guide is here to help you. 
Here's a Short Summary to what Paperwork is Needed in a Semi Truck:
The paperwork needed in a semi truck is your CDL, registration, state licenses, IFTA paperwork, and insurance documents. Other documents, such as logs, should be kept with you for the duration of your trip. However, once the trip is complete, these can be stored at your business location.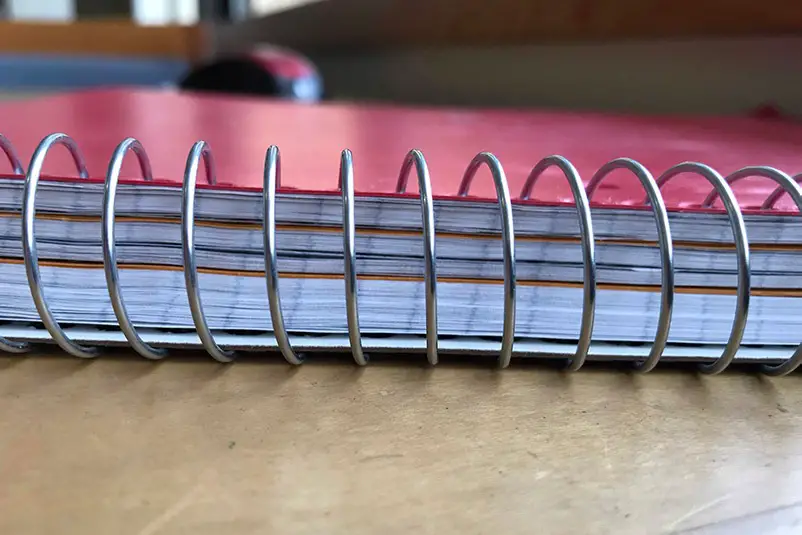 What Paperwork is Needed in a Semi Truck?
There is a much larger list of required documentation and vehicle paperwork for your semi truck than for the average car or truck.
You will need the regular driver's license (or CDL for semi truck drivers), registration, and proof of insurance. 
You will also need records of the places you have gotten loads from, receipts of your jobs, and medical examiner's paperwork. 
Other records are also needed, such as logs of your mileage and other paperwork. Operating a semi truck is far more intensive, dangerous, and more monitored than operating a private vehicle. Be sure you come prepared! 
To find a complete list of the required paperwork and record-keeping please see the list on the DOT website.
Your CDL
Your Commercial Driver's License (CDL) is essential whenever you are operating your semi truck. Without your CDL, you do not have permission to use the vehicle.
To get a CDL truck, drivers must undergo the appropriate training and courses before operating their truck or other trucks. This is why you should always have your CDL on you, just like when driving a regular car. 
Fines for operating without a CDL can be hundreds of dollars (depending on the state you're in).
If you are operating a commercial vehicle without having obtained a CDL, that is a hefty penalty. Be sure to get this done before driving a commercial semi truck. 
Insurance Paperwork
You should always have proof of insurance with you when you travel to show it at the inspection sites. You need insurance when you have a CDL to insure your driving and operation of commercial vehicles. 
If you are the sole driver and operator of your semi truck you will likely need primary insurance to insure yourself. 
If you operate a fleet, a trucking company, or have other people driving your semi truck, you may need also to get general insurance. 
Title/Registration for Truck
You should keep your registration and title in your vehicle while you drive. This is especially true if you need to travel interstate. 
Your USDOT number needs to be available for the inspection and station. You need to have permission to operate interstate. 
Title/Registration for Trailer
The title of the semi trailer tells the inspector and any traffic enforcement agent that the trailer is rightfully yours. 
How you go about getting your title for your semi truck trailer depends a little on which state you are getting it from.
However, if you purchase a trailer with a lien, you may need to provide a POA or other paperwork. 
Log Book
A logbook is mandatory for all semi truck operators. By law, truck drivers are only allowed to be working for 14 hours, and only 11 of those hours may be driving. 
Under new federal legislation, truck drivers are required to install a tracker for recording the amount of time a driver's engine is running. This automatically stores the data, which the inspector then checks. 
DOT Cab Card
A cab card is an electronic image or card which serves as a form of registration for your vehicle.
These are sometimes on an electronic device and sometimes are a physical card based upon how you operate and state specific requirements. 
You can learn more about this in this helpful guide from the NJ Motor Vehicles Commission.
IFTA Certificate
IFTA certificates are tax papers (International Fuel Tax Agreement) for tracking mileage traveled in each state. This is done to prevent semi truck drivers from filling up in a cheap fuel state, and traveling through states with more expensive fuel costs. 
The IFTA is a record of the miles traveled in each state and the taxes which must be paid in fuel tax. Even when the fuel was not purchased in this state, you must still pay taxes on it.  
An IFTA certificate decal should be displayed on your semi truck. 
MCS-90 Form
MCS-90 forms are often confused with insurance. This is understandable, but it is not insurance. 
Basically, the MCS-90 form is a statement of guarantee submitted and stored at the trucker's headquarters. T
his guarantee involves proof that the trucking company (or private individual) has enough to cover all damages or requirements. 
CVOR Certificate (for Canada)
Commercial Vehicle Operator's Registration is a vehicle registration for operators in Ontario, Canada. 
These registration cards must be kept with the driver in the truck. They can be applied to both commercial semi trucks and dump trucks. 
Motor Carrier Authority (for US)
A motor carrier authority is similar to the USDOT number. This is a special certificate only for specific types of operations. 
It's mainly for semi trucks, box trucks, and moving trucks that travel interstate with certain kinds of cargo. It must be obtained in addition to the USDOT.
All interstate commercial trucks and companies need to have a USDOT. Not everyone needs a motor carrier authority.
 If your type of business qualifies, you should keep this in your vehicle. 
Safety Certificate for Truck
A safety certificate is an authorization that when an employee performs the inspection, they are qualified to do so. 
These safety regulations trump all private regulations by the company and must meet the rules of FMSCA. 
Whether this inspection is done in house or at the state run facility, proof of recent inspection should be available. 
Safety Certificate for Trailer
A semi truck trailer that exceeds 10,000 pounds must be inspected yearly at least. These inspections can also be a "surprise" roadside inspection. 
The safety certificate says that the trailer is roadway worthy and can be towed on the road. This certificate should be available in your truck in case it is needed or requested. 
You can find a helpful list of commonly checked places here on the inspection form.
Emissions Certificate
Semi trucks must meet the newest updates to the 1974 environmental regulations on emissions.
Back in 2007, the EPA updated this policy to be much more stringent, and all trucks needed to comply within six years of being implemented. 
The certificate filing information can be found here.
Here you can find directions on how to apply and comply with the new instructions. Although not explicitly stated, some states require this certificate for inspection. It's best to keep it in the truck. 
Medical Certificate
A medical certificate is recorded with your CDL in the database. In order to be qualified, the driver must submit a medical examination paper and self identify for specific driving capabilities.
If a driver has impairments (missing arm, leg, finger, or hearing impairments), they must pass a skill performance evaluation (SPE). This should be kept with you if you qualify as someone who needs this. 
Otherwise, your medical certificate isn't needed on your truck since it is recorded in the database.
State Permits
Every state has its requirements when it comes to permits to travel through them. Attaining a permit before entry is your best bet to ensure ease of access through the state. 
There are annual fuel permits and temporary permits for each state. The temporary permits expire after 3-10 days, and you should only register for them shortly before you plan to enter that state.
Bill of Lading
A bill of lading is essentially the agreement between several people regarding the course of action for a load. 
Often, the truck driver signs off once the load is received and loaded, the shipper signs, and the person who receives the load signs off. This document is a legal tool to ensure everyone and everything is accounted for. 
This should be kept with you when you have the load and saved for your records. 
Recent DOT nspection
You should keep the inspection with you in your truck. This paperwork shows that your truck has been inspected to ensure the tires aren't bald, brakes are good, parts aren't worn out, amongst other things. 
There are several types of inspections, including the North American standard inspections levels one and two.
Level one inspections are more intense, whereas level 2 inspections involve observance rather than direct inspection.  
According to the Federal Motor Carrier Safety Administration, it is the driver's responsibility to produce this documentation upon request.
Do you Need Original or Photocopies of the Paperwork?
For certain documents, the original document is needed. But for others, a copy should suffice. 
Your CDL, insurance, IFTA, and registration should all be the original document.
This is because these verify your capacity to operate a semi truck, your compliance with the fuel tax code, and your vehicle ownership. 
However, certain documents, such as inspections, are less specific. According to the FMCSA website, the inspection report must be logged and stored, and proof of successful inspection needs to be presented upon request.
But the original may be kept at your office or place of business. 
What Happens if you don't have some of the Paperwork?
This depends a little on what paperwork is missing. If you forget your license or are driving without the appropriate license, it can result in a fine of close to $5,000.00. 
Inaccurate log keeping, or the failure to keep your log, can result in fines up to $12,000.00. This is because there is a tracker of the mileage and if you falsify the information it's possible to be found out and result in fines. 
There are many rules regarding the keeping of logs, which can be found in detail here.
How and Where should the Paperwork be Kept?
For tax information, such as receipts and recording your loads, you should keep the records for at least three years.
However, you may want to keep logs for up to 10 years for specific larger loads or more volatile loads. 
It is best to keep your license and insurance paperwork in your truck and maintain copies of these documents in your office.
Keeping a binder and a file is a great idea to help you remain organized. But, some find it better to keep their records on electronic recording systems. 
These are great, especially for the small business owner since they usually don't have the resources and office staff that larger companies do.
Also, many of these electronic devices help have easy access to documents while on the road without fear of losing them.