Nationwide Mutual Group is among the top 10 largest casualty and property insurers in the United States based on market share. It offers commercial truck insurance, property, life, and other types of auto insurance. 
If you're looking for the best commercial truck insurance plan and secure your business, assets, or your future, Nationwide is a great place to be.
Let's take a look at Nationwide's comprehensive array of offers for potential commercial truck policyholders…
Here's a summary of whether nationwide offers commercial truck insurance:
Nationwide offers commercial truck insurance to fleets of all sizes, whether for truck hire, a specialty truck, or public and business vehicle. The company provides standard commercial insurance coverage liability damages, collisions, property damages, and medical expenses for injury.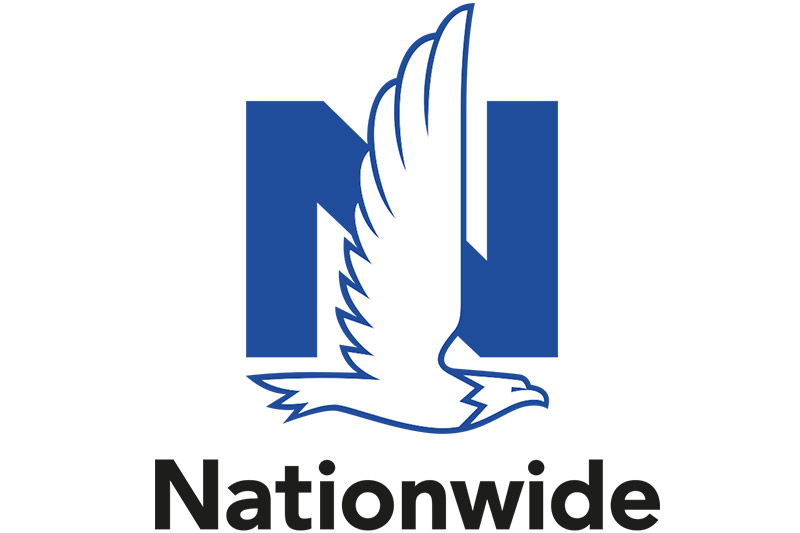 Who is Nationwide, and How Long have they Been in Business?
Nationwide or Nationwide Multi Group is an Ohio-based insurance company offering insurance policies across 46 States of America.
They are one of the top insurers globally, offering financial services, auto, property, casualty, and life insurances. In short, Nationwide can be your one-stop shop for all your insurance needs.
Nationwide has been in the industry since 1926. All in all, they have 96 years of experience securing the lives of their customers. The company has uniquely tailored commercial truck insurance policies. 
They offer flexible and generous coverages, making them one of the US's most prominent commercial truck insurers.
What Types of Commercial Trucks do Nationwide Offer Insurance for?
Nationwide offers commercial truck insurance for all fleet sizes. Whether it's a for-hire truck, specialty truck, or public and business auto, this company got you covered. 
Here are the particular trucks Nationwide offer insurance for:
For-Hire Truck:
Containerized Freight
Agricultural Goods
General Dry Freight
Flatbed Freight
Logs
Livestock
Dry Tank / Non-Hazardous Liquid
Refrigerated Goods
Specialty Truck
Coal Haulers
Auto Haulers
Dump Truck
Hotshots
Hazardous Materials Haulers
Household Goods Movers
Mobile Home Movers
Towing
Truck Driving Schools
Waster Haulers
Public & Business Vehicles
Contractors
Private Haulers
Farming Operations
Taxis
Residential Haulers
Airport Transport/Limousine
Service Vehicles
Funeral Vehicles
What Types of Coverage on your Commercial Truck do Nationwide Offer?
Nationwide's commercial fleet insurance caters to all businesses. May it be a processor, producer, distribution, or delivery service.
Like other insurance company, Nationwide offer the following coverages:
Liability Coverage
Bodily Injury Liability
Collision Insurance
Comprehensive Insurance
Medical Payment Coverage
Personal Injury Protection Insurance
Rental Reimbursement Insurance
Towing and Labor Insurance
Potential customers can also ask for a customized policy in their commercial truck insurance. The procedure can include the following coverages:
Multiple Coverage Options for Physical Damage
Fleet Insurance for Non-Hauling Trucks
Automatic Out-of-State Coverage
Blanket Coverage for Liability
What does Nationwide Pay for on your Commercial Truck Insurance?
Typically, in commercial truck insurance, the insurer will cover any damage, lost wages, accident costs, delay, medical expenses, body injury liability, theft, and more.
In short, Nationwide will pay you any liability costs stated on the insurance policy.
For instance, once you get Collision Insurance, the company will pay for the damage should you hit another vehicle or have been hit or rolled over by another vehicle.
How do Nationwide Premiums Compare to other Commercial Truck Insurances?
Insurance premiums of Nationwide are a lot cheaper than most other insurance companies, but they are expensive compared to other prominent insurers such as State Farm, USAA, and Geico.
It's reasonable, though. After all, Nationwide has been in the industry for almost a century. They have proven to be reliable, offering the best commercial truck policies. 
The good thing, though, is that the company offers a wide array of discounts such as Multi-policy discounts, accident-free discounts, safe driver discounts, defensive driving discounts, and a lot more. 
Overall, the premium costs of this company are on the lower end and still the company's most attractive perks. Hence, it is very affordable.
Is Nationwide Good at Paying Commercial Truck Insurance Claims? 
The Better Business Bureau (BBB) and AM Best give Nationwide an A+ rating (highest financial strength rating) for its reliability to pay their customers insurance claims. 
These superior ratings only indicate how Nationwide caters to their customers in paying out claims and how the latter are satisfied with the company's customer service.
Thus, it is safe to say that Nationwide is worth investing in. 
Furthermore, this company has been consistently part of Fortunes, "100 Best Companies to Work For."
What is Nationwide's Claim Settlement Ratio?
Unfortunately, Nationwide has a low settlement ratio of 49.36%. However, Nationwide is not the only company to suffer such loss. 
Due to the COVID-19 pandemic, top auto insurance companies like State Farm, Progressive, and USAA are also affected with a settlement ratio of 41.32%, 43.35%, and 41.44%, respectively.
Having low settlement rations means that a company should lower its insurance premium costs.
How long does Nationwide take to Settle a Claim?
The customer service of Nationwide is available 24/7, so you can settle your case right away after the happening incident that may grant your claims.
Typically, it will only take a few months to get a payout for your claims. Claims are usually processed within 30 days upon receipt. 
After you ask for claims, the company may answer you with a payment, request further information, or investigate. Most of the time, it may take two years to settle your claim entirely. 
The settlement time may be long, but it is the same with most insurance companies.  After all, insurance claims are a considerable amount of money, and fraud is expected in this type of business. 
So, insurers also ensure that the case at hand is not a wrongful claim.
What add-ons do Nationwide Offer for Commercial Truck Insurance?
Besides Nationwide's basic and customized policies, customers can also choose to have add-ons on top of their standard coverage.
If you are interested in having one, here is a complete list of their add-on selections:
Rental reimbursement coverage: This plan is suitable for those who lease a semi-truck for business or personal use. It provides access to any vehicle while the truck is unavailable due to a previous accident.
Roadside assistance: This add-on will assist you if you need fuel delivery, towing, or tire change.
Accident Forgiveness: Typically, insurance claims would not be possible if the driver is at fault. However, this add-on increases your rate despite your first minor violation.
Gap Coverage: In case of an accident, this add-on will pay the difference between the car loan and the car's value.
Total Loss Deductible Waiver: In the case of a total loss, the physical damage deductible is waived.
Vanishing Deductible: Each year of safe driving, you would give a $100 discount on your deductible up to $500.
Are there Discounts or Cashback that Nationwide Offers?
While the discount may not offer the cheapest premium out there, customers can save on their premium costs by availing of the company's discount offers:
The most prominent discount selection suitable for commercial truck insurance are the following:
Multi-policy discount
No-accident discount
Good student discount 
Defensive driving
Anti-Theft
Easy Pay Sign-up Discount
SmartMiles
SmartRides
Safe Driver
Do Nationwide Premiums Change with Driving Habits?
Nationwide Premiums will change for any good or bad driving habits.
Nationwide will offer you more expensive premium costs if you have bad driving records. 
On the other hand, if you cause an accident due to your fault or accident, the company may lower or cancel your insurance claims.
But if the accident is a first-time offense, the company will still increase your rate as it's a part of the Accident Forgiveness Program. Moreover, if you have good driving habits, Nationwide offers many incentives.
For instance, if you continue to have a no accident record, you can benefit from the company's insurance plan discounts through their No Accident and Safe Driving Add-ons.
What do Customer Reviews say on Nationwide Insurance?
Nationwide has a low number of customer complaints, making them the best choice for many potential customers.
Not to mention that they were given an A+ rating by Better Business Bureau and AM Best for their reliability in paying out claims.
Moreover, according to National Commission Insurance Commissioners (NCIC), Nationwide had received a satisfaction score of 80.5 over 100 customers.
The highest score given by the NCIC was 83, and the average was 79. To put that in perspective, the company has above-average customer satisfaction. All in all, Nationwide is still a commanding force in the insurance industry. 
The company is undoubtedly the best choice for your insurance needs with high satisfaction ratings, affordable premiums, a long list of coverage selections, and insurance customization opportunities.