United Service Automobile Association or USAA is the best commercial truck insurance option for military affiliations.
Yes, you read it right. This insurance company is limited to U.S. military members, families, pre-commissioned officers, and veterans alike. So, if you think you're eligible, read on if USAA suits your commercial truck insurance needs.
Here's a Short Summary of Whether USAA Offers Commercial Truck Insurance:
USAA offers commercial truck insurance to past and current US military members, including their families. The insurance provides liability, comprehensive insurance, collision, personal injury protection, medical payment, and underinsured/uninsured motorists coverage to all fleets of all sizes.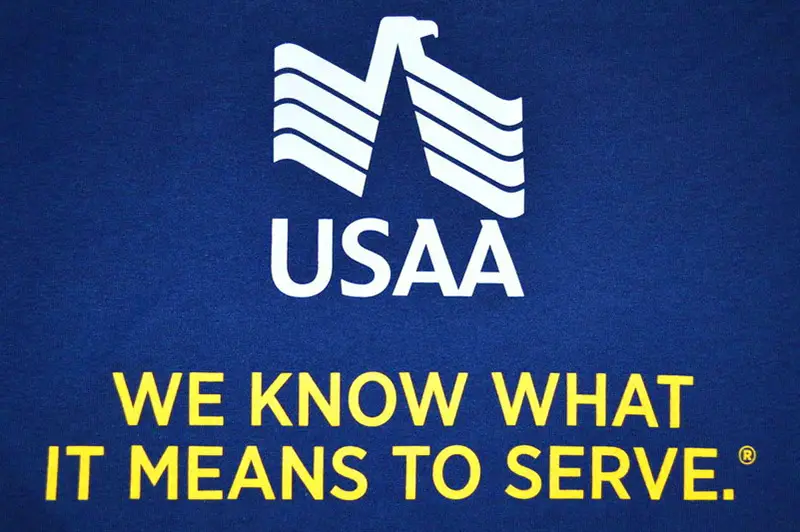 Who is USAA, and How Long have they been in Business?
United Services Automobile Association (USAA) has been a top-rated insurance provider since 1922. Headquartered in San Antonio, Texas, USAA has been in the industry for 100 years. 
USAA is best known for its high customer satisfaction and low rates. No wonder the company became the 5th large insurance provider in the United States.
The company's insurance products are available throughout the United States but are limited to military members, families of military personnel, pre-commissioned officers, and veterans. 
What Types of Commercial Trucks does USAA Offer Insurance for?
USSA offers commercial truck insurance for all fleets of all sizes. 
So long as the potential policyholder is a U.S. military member, the family of military personnel, pre-commissioned officers, and veterans, they can be insured by the company.
The commercial truck insurance program of USAA is under the company's business insurance products. This type of policy will insure you should your business operations be affected by circumstances out of your control.
The applicant must be connected to the military and own a fleet vehicle or trucking business to benefit.
What Types of Coverage on your Commercial Truck do USAA Offer?
USAA offers a wide variety of commercial truck policies. While they share the same coverage selection with their competitors, USAA provides the lowest rate. 
Here is the standard coverage you can benefit from commercial truck insurance:
Liability. You can benefit from this policy's bodily injury coverage or property coverage. Bodily injury will cover your medical expenses in case of accidents, while property coverage covers damage done to other driver's vehicles.
Comprehensive. This type of coverage will insure your vehicle from the damage caused by natural disasters and animals. It will also replace your vehicle if it is stolen or repaired when vandalized.
Collision. USAA will pay you for the damage caused while your vehicle is moving, bumped into another vehicle, or if you accidentally flip your vehicle.
Personal Injury Protection: USAA will pay your medical bills and lost income you and your passenger suffered.
Medical Payment: This coverage will cover your medical bills while and after being admitted to a hospital.
Underinsured/Uninsured Motorist: USAA will pay you should you be hit by someone who is not insured or insured but not enough to pay their liabilities.
What does USAA Pay for on your Commercial Truck Insurance?
USAA will pay the insured depending on the coverage stated in the policy. They could pay liability costs, medical expenses, damage costs, or lost income.
Most Commercial Tuck business owners choose to be covered on liability and collision costs. 
However, you might already be covered by the insurance that comes with your vehicle when you buy them or the mandatory insurance in your area.  Hence, you must know what you need to develop the best coverage you want to avail yourself in USAA.
To know what USAA pays for your commercial truck insurance, check out the insurance contract provided by the company.
How do USAA Premiums Compare to Other Commercial Truck Insurances?
USAA offers the lowest premiums compared to other large insurance providers in the United States.  The company's premium cost is typically around $600 to $1,500.
The rate is way cheaper than the nation's average cost, about $1,712 per year. While USAA has the cheapest premium rates, you can also take advantage of their discount offers and add ons as it would help you save a lot more.
Is USAA Good at Paying Commercial Truck Insurance Claims? 
USAA is good at paying their commercial truck insurance claims. This company maintains its strong settlement handling score as they are always at the top 5 rankings in claim conducting surveys.
Generally, USAA policyholders are pleased with handling their customer claims. According to them, USAA communicates efficiently and pays quickly after discovering that the claims are good faith.
However, like other insurance companies, this company also receives negative complaints about the insurer's claims services. Even so, complaints are low considering the size of the USAA as a company.
What is USAA's Claim Settlement Ratio?
So far, USAA has a good claim settlement ratio by the National Association of Insurance Commissioners (NAIC). NAIC is the organization or regulatory board responsible for the nation's insurance customer service standards. 
According to NAIC's Company Complaint Index, USAA is below the nation's median.
It is ideal to rank below the average median because it means that there are fewer people who have complaints against USAA. The company is rated at 1.0.
How Long does USAA take to Settle a Claim?
Any insurance claims that don't need to go through the legal procedure will take 3 to 9 months to settle. These types of claims are considered "minor claims," hence, the quick disposition of its settlement.
On the one hand, claims that are so severe such as collisions or vehicular accidents, the company may consider it as a serious claim.  This claim will usually require a lawsuit before the company can pay the insured and subrogate the latter's right.
Cases that require judicial procedure will take around 6 to 18 months to settle. 
What Add-ons do USAA Offer for Commercial Truck Insurance?
You can even save more from your overall insurance cost by taking advantage of USAA's add-on offers. 
In addition to the company's basic commercial truck insurance coverage, some add-ons you can have on top of your policy are the following:
Rental Reimbursement. This add-on will pay the vehicle you rented, or you would rent while your vehicle is under repair.
Roadside Assistance. Provides services such as lockouts, winching, towing, and fluid delivery.
Car Replacement Assistant: If the truck suffered a total loss, USAA would pay 20% of the loss cost.
Rideshare Insurance: This add-on is helpful if you use rideshare services like Lyft or Uber.
Are there Discounts or Cashback that USAA Offers?
USAA has poor discount and cashback programs because they are only available to current and past military personnel of the United States. However, those eligible to be part of USAA would be delighted to know the variety of discounts offered by this company.
Here are the discount selection available in USAA:
Safe Driver Discount. Available for policyholders who have good driving records for five or more years.
Garage Discount. Available for policyholders who use park their vehicle in military installations.
Bundling Discount. Available for policyholders who also have other property insurance companies such as renters or home insurance.
New vehicle discount. Open to those who insure their vehicle/s of at least three years old.
Anti-Theft Discount. Insurance discount for vehicles equipped with anti-theft devices.
Multi-vehicle discount. It gives discounts to those who insure more than one vehicle with USAA.
Loyalty Discount. Available to policyholders whose parent/s are insured with USAA.
Storage Discount. Up to 60% of discount to military members who store their insured vehicle in the military base while deployed.
Do USAA Premiums Change with Driving Habits?
Overall, USAA has the cheapest premium rates. However, the company can always increase customers' premium plans due to their driving habits.
Those who have good driving records may pay low premiums and can even benefit from the company's generous discount offers. On the other hand, those with bad driving records shall pay increased premiums. 
USAA may also not accept the application of those who have severe bad driving records. Moreover, insurance rates for current USAA members will increase after tickets, traffic convictions, and at-fault accidents.
What do Customer Reviews say on USAA Insurance?
USAA has overall outstanding feedback from their customer.  The company received an A+ or superior rating from the Better Business Bureau (BBB) with around 1800 complaints for the past three years.
This number of complaints is extraordinarily low considering the company's size, with around 12.5 million insured individuals and businesses.
This only represents 1% of the company's total members. While USAA cannot be ranked by J.D. power because of member requirements, so far, it has received the highest customer satisfaction score in most regions of the U.S.
Many members commend the claim or settlement handling of the company's customer service. 
However, negative feedback is inevitable. Many people are satisfied with USAA's claims service, but some are also dissatisfied, especially with the insurer's total loss or damage valuation.