The size and weight of semi-trucks make it mandatory for some states to insure them. More severe injuries and damages are sustained once this large vehicle gets involved in an accident.
Finding coverage to insure a semi-truck is difficult. As a result, Most trucks play safe and turn to the most popular insurance provider like Geico.
After all, a well-known company is most likely reputable and reliable. However, before you seal a deal, let's examine whether Geico is worth the investment.
Here's a Short summary of Whether Geico Offers Commercial Truck Insurance:
Geico offers commercial truck insurance at a lower rate. Except for tractor-trailers, you can insure vehicles for affordable coverage, add-ons, and discounts. They offer liability, collision policy, comprehensive coverage, medical payment, and uninsured motorist coverage.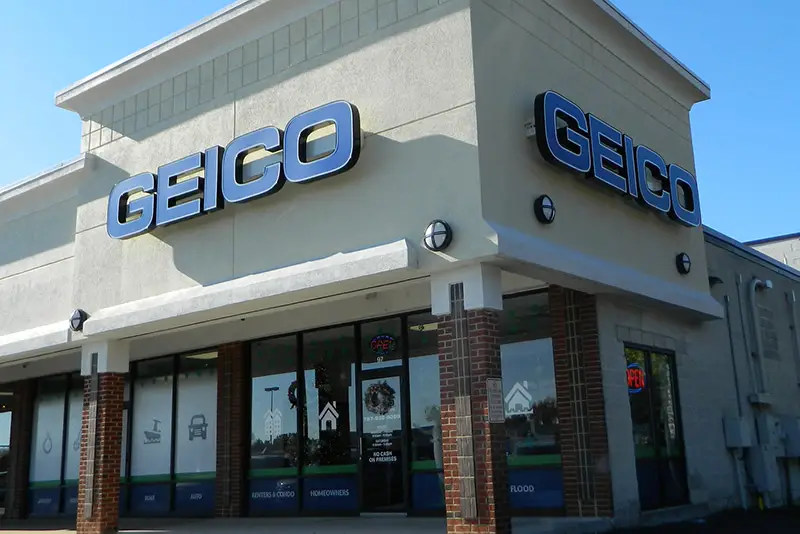 Who is Geico, and How Long have they been in Business?
Geico is the second-largest auto insurance provider in the United States. Founded in 1936, the company has secured the people's future for 86 years.
Geico is a household name in terms of the insurance business. They already have the name you can trust, with a proven and outstanding reputation.
Geico or Government Employees Insurance Company started as an auto insurance provider for military personnel and federal government employees. As such, these two sectors have given huge discounts by the company nowadays.
Currently, Geico has millions of customers within or beyond the government sector. They have offered over 18,000,000 auto insurance policies with more than 30,000,000 vehicles insured across the U.S.
What Types of Commercial Trucks does Geico Offer Insurance for?
Geico offers commercial truck insurance to various vehicles, including trucks.
However, unlike other companies, Geico doesn't cover all types of trucks.
Geico only provides insurance coverage to the box truck, tow truck, agricultural trucks, logs, food trucks, dump trucks, service utility vehicles, and a few more.
Moreover, trailers under 2,000 lbs are automatically covered under the company's commercial auto policy.
While a trailer above 2,000 lbs will require you to apply for a policy. 
The type of trucks that this company doesn't insure are tractor-trailers.
Hence, if you have trucks not categorized as tractor-trailers, you can rely on Geico for your insurance needs.
What Types of Coverage on your Commercial Truck does Geico Offer?
Generally, Geico offers liability, collision policy, comprehensive coverage, medical payment, and uninsured motorist coverage.
While they have other insurance coverage, these programs are suitable for commercial truck insurance.
Liability: Customers will have to choose whether they like to be insured for property damage or personal injury liability. As their names suggest, property liability covers personal or actual property damages, while personal injury liability covers the injured person.
Collision: Collision covers the cost of hitting an object or being hit by a vehicle.or any other object
Comprehensive: This policy insures you from theft, fire, flood, vandalism, and other covered perils. 
Medical payment: It covers medical costs for injured passengers or drivers.
Uninsured Motorist Coverage: Insures the vehicle should the driver meet an accident against an uninsured motorist.
What does Geico Pay for on Your Commercial Truck Insurance?
Generally, Geico protect you from financial loss, Accidents or bad luck, in general, may happen, and it may cost you damage or liabilities.
Each time you encounter an accident, it will cover you from complete loss, liabilities, damages, medical costs, and even legal fees.
However, you will not be insured for all types of liabilities. As such, get the coverage or policy that you think you might need in the future.
How do Geico Premiums Compare to other Commercial Truck Insurances?
Geico has one of the cheapest premium costs. They are approximately $225 more affordable than the country's average rate.
The company has lower premium costs compared to other large insurance providers like Progressive, Nationwide, Travelers, and Allstate (most expensive).
They have the same coverage options as other major companies. Thus, many truckers rely on Geico to take advantage of their low premium rates.
Is Geico Good at Paying Commercial Truck Insurance Claims? 
Geico is good at paying commercial truck insurance claims. According to J.D. Power's studies, Geico ranks well in the past years' customer claims satisfaction reviews.
The company also promises that their claim processing is like snowflakes because they are unique. However, the Better Business Bureau (BBB) also reveals that customers mostly have issues with Geico's communication.
While customers are happy about their policy, handling their claims is different.
According to some policyholders, it takes time to contact the customer service, and sometimes they fail to update their customers on the status of their claims. Even so, the majority of their customers are satisfied with the company.
What is Geico's Claim Settlement Ratio?
Another way of determining Geico's customer satisfaction is to check its settlement ratio. While many surveys suggest the excellent performance of Geico when it comes to settlement claims, the NAIC score indicates otherwise.
According to NAIC, Geico scored 2.04, which is the national median.  This means that Geico has many complaints compared to the other insurance companies.
However, the NAIC index report has been conducted in the past years, and it's not only Geico who has a low satisfaction rating. The number one perpetrator of the low settlement ratio is the COVID-19 pandemic.
How Long does Geico take to Settle a Claim?
Geico's delivery of payments is linear with the industry's average. It will usually take six months to recover compensation from the company successfully.
You can also make the settlement claim faster than six months when the damage or liability incurred is not severe. However, Geico can also choose to deny the claim, especially when it's not a legitimate one.
In some cases, the policyholder will receive a denial letter that the claim is not covered in the policy, filed in bad faith, or done to defraud the company.
What Add-Ons do Geico Offer for Commercial Truck Insurance?
Whether you go for basic coverage or customized coverage for a policy, you can opt to have add ons in your insurance contract. The good thing about having an add-on/s is that you can be extra covered without breaking the bank.
Here is the complete list of the add-ons that you can benefit from at Geico:
Rideshare insurance: This add-on requires a rideshare app that you use when waiting for a rider. Lyft and Uber will cover you once you go a passenger from the app or en route toward the passenger.
Rental Car Reimbursement: This type of add-on will cover you once you rent a vehicle when your truck is under repair.
Emergency roadside assistance: Through the Geico app, you can use emergency road services like tire changes, towing, jump-starts, lockout services, fuel delivery, and winching.
Mechanical Breakdown Insurance: MBI will cover unexpected repairs from breakdown or parts failure because of everyday use.
Are there Discounts or Cashback that Geico Offers?
If you have been looking for other insurance companies, you will realize that the company has the most discount selection before you come across Geico.
Thus, don't fret because of their high insurance premiums because you can always take advantage of their discount options such as the following:
Multi-policy discount
New vehicle discount
Multi-vehicle discount
Defensive driving course discount
Military discount
Emergency employee discount
Anti-lock brakes discount
Federal employee discount
Anti-theft system discount
Daytime running lights discount
Do Geico Premiums Change with Driving Habits?
Like other insurance companies, your premiums will likely be higher if you have multiple accident records. Premiums are also higher for a new driver or those who don't drive a lot.
The company will also choose not to approve your insurance application should you have severe bad driving records.
What do Customer Reviews say on Geico Insurance?
Overall, Geico has positive customer feedback. According to 2021 J.D. Power's Auto Insurance Study, have an outstanding reputation among customers in California and New and Central England.
In another study of J.D. Power, Geico topped the rankings for the best customer satisfaction for insurance companies.  The company scored 867 over 1000 points, making them one of the most well-loved insurance providers.
Positive customer reviews speak about good policies, billing, and knowledgeable insurance agents.
On the other hand, negative reviews revealed the company's poor handling of claims, customer service, lack of communication. So far, Geico has the most decent customer service and offers the lowest rates. 
Thus, except for tractor-trailers, Geico can be your go-to insurance company for your commercial truck insurance needs.