Trucking is quite broad, and it gets segmented into various categories depending on the function and the distance the truck covers.
Vocational trucking is one category that involves trucks that get designed to perform certain specified types of jobs.
Let's dive into what vocational trucking is, and the most popular truck brands in the USA that produce these specialized trucks.
Here's a short summary to What is Vocational Trucking:
Vocational trucking involves trucks that are designed to perform a specific type of job. They do not cover long distances or regions and operates within the confines of the city. Vocational trucks are used in garbage collection, landfills, construction sites, oil fields, and service trucks.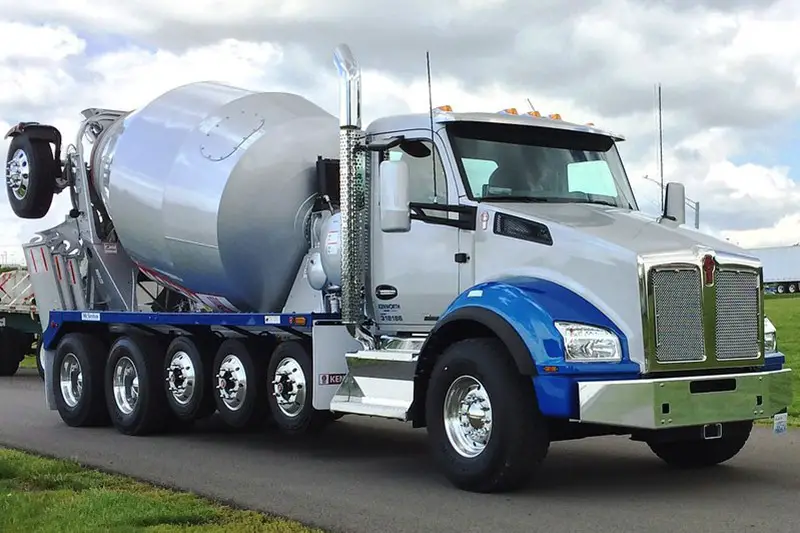 What is Vocational Trucking?
Vocational trucking involves carrying out specified jobs over a short distance.  This type of trucking demands personal presence, especially when the conditions of work become tougher.
Vocational trucking doesn't involve a lot of loading and unloading as the loads usually come in bulk, and there is no requirement of loading or unloading.
Some of the trucks under this category include belly-dumbs and dumb trucks garbage trucks or refuse trucks and concrete trucks.
Vocational trucking usually operates short distances around the city from loading point to unloading point. Vocational jobs are always in high demand, and they offer job security.
What are Vocational Fleets?
Vocational fleets are special purpose vehicles that provide specialized functions or services in the industry. In some cases, they get referred to as literal drivers of the economy.
Some of the models that form part of vocational fleets include operating a legion of sedans, medium-duty trucks, among other vehicles.
What do Vocational Trucks Haul?
Vocational trucks usually haul or transport shipments to a radius of about 150 miles. These kinds of vocational hauls get referred to as short-haul trucking.
There is another category of vocational trucking known as regional haul.  Short-haul trucking involves drivers covering multiple routes in their daily routines.
Some of the shipments that vocational trucks haul include concrete: landfills, garbage collection, and oil, among other services.
What Types of Vocational Trucks are there?
There are a variety of vocational trucks depending on the specific job or a task getting executed. 
The vocational trucks category covers a wide range of trucks such as rail trucks, service trucks, end-dump and side dump trucks, garbage trucks, and concrete trucks, among others.
Does Peterbilt have Vocational Trucks?
Yes, Peterbilt has some of the most competitive and most versatile vocational trucks in the industry.
Its selection of vocational trucks consists of Peterbilt 567 series, Peterbilt 367, Peterbilt 365, Peterbilt 348, and Peterbilt 337.
The 567 series were the flagship vocational truck for the Peterbilt lineup. The company has produced other excellent models that are more adaptable and versatile to the market's needs.
The Peterbilt vocational trucks get built with axle configurations that allow these trucks to improve and maximize maneuverability.
Does Freightliner have Vocational Trucks?
Freightliner is one of the manufacturers of the best durable and versatile vocational trucks in the United States. 
Their vocational trucks get specifically designed to handle any job that demands a rugged and reliable truck by their side.
Almost all the industries that require vocational trucks have a partner at Freightliner. They produce Box trucks, snowplow trucks, oil and gas vocational trucks, concrete vocational trucks, bulk haul trucks, among other trucks.
Does Kenworth have Vocational Trucks?
Yes, Kenworth has several vocational trucks on their list, and they recently showcased nine of their vocational trucks at the famous Las Vegas Conventional Center.
Some of the models developed by Kenworth include the Kenworth T880S. It is their pioneer vocational truck that comes with a total of six different configurations.
This truck is highly stable, durable, and super reliable. The Kenworth T880S can get used in many areas, including bulk, heavy, mixer, logging, and oil fields.
There are other Kenworth models available such as the Kenworth T880, Kenworth W990, among others.
Does Volvo have Vocational Trucks?
Volvo has set itself into the race of producing vocational trucks that meet the industry's rigid demands. They have unleashed VHD Vocational series trucks with improved capabilities, more intelligence, and more rigid.
The Volvo vocational trucks come with a customized design with powerful LED headlights and a fully sealed headlamp.
Volvo vocational trucks come with an extra layer of safety and productivity features that include the following;
Active Driver Assist features: Volvo Vocational trucks come fully equipped with high-definition camera technology, integrated radar, adaptive cruise control, emergency brakes, and highway departure warnings control.
These trucks can also get diagnosed remotely through remote programming features integrated within.
Does Mack have Vocational Trucks?
Yes, Mack has several vocational trucks on their list, and the most famous of all is their 2017 release model known as the new vocational TerrePro cabover.
This vocational truck gets designed to perform any construction work, refuse collection, and other heavy-duty applications.
The TerrePro Cabover Mack vocational truck is one of the most stable trucks in the industry, with high articulation for maneuverability in landfills and other areas like job sites.
Does International have Vocational Trucks?
International Truck recently unveiled their newest model of vocational truck, the HV mid-range that is a diesel-powered vocational truck targeting the concrete industry.
This truck gets designed with the industry's toughness in mind, and it gets expected to raise the bar relatively high, particularly in the construction industry.
There are two previous models associated with an International truck: the HV507 and the HV 607.
Does Western Star have Vocational Trucks?
The Daimler Trucks, the company behind the Western Star, also entered into the race to produce the heavy-duty vocational market. 
The Western Star is producing vocational trucks that get targeted for logging, snowplow, and the oil patch. These models get targeted for various regions.
The vocational logging truck is targeted at British Columbia, the oil patch vocational truck is suitable for West Texas, and the snowplow gets produced for the New Hampshire market.
What are the Best vocational trucks to buy?
When considering the best vocational truck to buy, it's important to note many dump truck manufacturers in the United States.
These trucks come with endless configurations depending on the type of job or application the truck will get engaged in. Below are some of the best vocational trucks one can try their hands.
If you happen to be in the mining business, the rugged Cat off vocational highway truck would be the best fit for that job.
This truck can work in the harshest condition, either in mining, quarries, and construction.
Their haul trucks are one of the highest productivity, and their cost per ton is super low. On their list of offers, CAT offers three types of vocational trucks: mining trucks, off-highway trucks, and finally off-highway trucks Bare chassis.
It's no coincidence that Freightliner gets ranked as the number one bestselling vocational truck.
These trucks are pretty popular due to their versatility in the areas they offer their services.
Consequently, the Freightliner vocational trucks are super dependable, low in maintenance, and can take up any task.
The company continues to improve its available models as they strive to release new models that serve the market better.
Kenworth is yet another superior vocational truck production company specializing in producing heavy-duty and medium-class vocational trucks for the market.
Kenworth has several dump trucks that include Kenworth T880S, Kenworth W900 vocational truck, and the Kenworth T470. It's a superior truck with a six-cylinder engine.
Peterbilt is an American vehicle manufacturing company founded in early 1939 and has specialized in the production of midsized to heavy-duty trucks for the American Market.
They produce some of the most reliable and trusted vocational trucks for over 80 years in business. Their primary specialty is the production of vocational highway trucks.
What are the Pros and Cons of Vocational Trucking?
Pros associated with Vocational trucking
Vocational trucking offers drivers an opportunity to make more money compared to the other categories of trucking.
Vocational trucking doesn't bother much with unnecessary loading and unloading as it does not require any dock to load or unload.
Vocational trucking revolves around driving short city distance routes, mainly from loading site to unloading point.
The job is relatively secure, and you will have an opportunity to spend time with your family.
Cons Associated with Vocational trucking
At times it can be more challenging, mainly when working in a harsh environment.
Vocational trucking, most of the time, demand more experience due to its increased liability.
Vocational trucks are relatively expensive compared to regional and over the road trucks. It is mainly because these trucks get specifically built to handle a specific job.
The vocational market is a niche one, and you cannot be a jack of all trades in this sector. Once you select a sector, you have to stick to it.
Finally, it is critical to note that some vocational work is seasonal as some work cannot occur during winter unless a haul gets involved.
What Qualifications do you need to Drive Vocational Trucks?
No formal education is required to become a truck driver, though having a high school diploma betters your chances.
Consequently, an aspiring vocational truck driver must obtain a commercial driver's license, CDL. 
Once you pass your Commercial Drivers License exam, the other requirements are different depending on your employer.
Some companies demand you complete mandatory truck training and orientation before starting the job, but this solely depends on the employer.